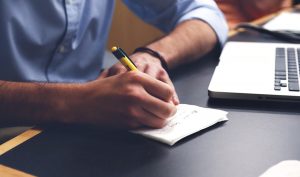 In any business or organization, taking orders is an important task at some level of business process. Order Taking is the process of recording orders accurately, ensuring that the recorded data is secured, and delivering the same.
If some or most of your customers prefer to place their orders by talking with a live person on the phone rather than talking to an automated call, then airisX Inbound Sales Representatives can take your customer's orders accurately, record them in the system, and ensure the security. If you are selling a single product, or a catalogue of products, then you definitely need airisX Inbound Sales Representatives to take your customer's orders. Reduce operational costs by outsourcing to airisX.
Aside from taking your customer's orders, airisX Inbound sales Representatives can do so much more for your business, so let's check out what other skills that our Inbound Sales Representatives posses you.
Advantages of outsourcing to airisX Inbound Sales Representatives
Provide EXCELLENT customer service
airisX Inbound Sales Representatives doesn't just take your customer's orders. They do it in a way that the customers feel important by building rapport and talking with them in an energetic way.
Safety and Security is ensured
Unlike outsourcing to freelance Order Takers, airisX Inbound Sales Representatives work in a secured call center with CCTVs and direct management supervision. This ensures that your customer's information like name, address, and even credit card information is safe and secure. airisX is PCI DSS certified.
Knowledgeable about your products and services
airisX Inbound Sales Representatives are flexible and fast learners. They quickly learn all the information about your products and services to better sell and support your products and/or services.
Provide more information
Your customers are reaching out to you to place an order, but airisX Inbound Sales Representatives don't just stop there. They will provide more information about your products and services and their benefits. By doing this, your product will get a free advertisement for your customer, allowing them to spread the word to their friends and family.
Hassle-free shopping
Excellent communication is just one of the skills of an airisX Inbound Sales Representative. Our native English speaking agents can easily understand what the customer want/need, and offer the appropriate product or service to the customer, giving them a hassle-free shopping experience. Also, airisX Inbound Sales Representatives support not just those customer who speak in English, we also support Spanish, French, Arabic, and Cantonese and Mandarin Chinese.
Boost your sales
In a very empathic but persuasive way, airisX Inbound Sales Representatives will not just take your customers orders but also take the initiative to offer your other products or services. Being able to Provide excellent customer service, making your customer feel that their information is safe and secured. Agents showcase that they are knowledgeable about your products and services and provide more information to your customers. This empowers customers with information so that they can have a hassle-free shopping experience, and your customers will most likely order another product or service from your company.
Aside from our Inbound Sales Representatives, airisX also has a contract manufacturing facility that can manufacture your products. airisX agreements stipulate that airisX will never copy your design, make overruns to sell in domestic markets, or disclose your proprietary design to anyone for any reason. Your molds, processes, and designs are archived at our facility for quick access and future runs for your company, and your company alone.
airisX can also give your business an edge when it comes to Ecommerce Business. airisX has extensive experience working in platforms such as Amazon, Walmart, Shopify, eBay, Jet, Overstock, and many more.