airisX provides you with answers to your commonly asked questions. You can click on the various questions and find answers to some basic queries. You can also contact us directly with your queries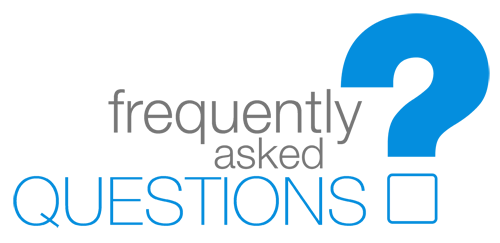 Q: Who founded airisX?
A: Terry Woltman & Haumin Lum.


Q: Where is airisX located?
A: airisX is incorporated in Hong Kong, with our headquarters in Manila, the Philippines, and two centers in Bulacan, the Philippines and Calapan, the Philippines. Our China office is located in Shenzhen, China.


Q: How do I benefit by outsourcing to airisX?
A: Outsourcing allows your business to focus on your main competencies and operations and forget the hassle of sharp learning curves when the task falls outside your company's core area of business. By outsourcing to airisX, you will be able to scale up quickly by getting the right resources, processes and technological infrastructure. No matter what your scaling requirements are, airisX will give you the best optimised solution and you will be able to focus on delighting your customers. Your back office operations will be simplified, giving your users a high-quality experience. The most important advantage of working with airisX is that we enable you to stand out from your competition by providing you with a sharply differentiating customer experience and backend operations.


Q: My company already has an outsourcing vendor. Why should we consider working with airisX?
A: airisX is your collaborative partner, not just a vendor of services. We offer transformational growth through our highly skilled architects and innovators. Our success is measured by your growth and not our revenue numbers alone.


Q: Who will we communicate with on a daily basis?
A: You will work with you Solutions Architect and Service Delivery Manager who will communicate with you regarding the project and any needs.


Q: The complete outsource solution is too much for our small company, can I just get a part time Virtual Assistant?
A: Of course! We have no minimum (or maximum) staffing sizes for our outsource solutions.


Q: What is the difference between airisX Task and sites like Upwork, Freelancer and similar sites?
A: airisX provides outsourced services via our professional service centers and dedicated staff at our centers globally. You get the peace of mind that airisX has already vetted, tested, trained, and verified the capabilities of our experienced staff.


Q: What languages can you support?
A: Currently we support English, Spanish, and Chinese (Mandarin and Cantonese). Additional major and regional languages are possible, such as Russian, Malay, Portuguese, and many others, but may require some additional set-up time on our side.


Q:What E-commerce solutions do you support?
A: airisX works with clients operating on a multitude of platforms, such as Amazon, Shopify, eBay, Walmart, WooCommerce, etc.


Q: Are the airisX centers HIPAA compliant or certified?
A:Our primary call center in the Philippines is HIPAA (Health Insurance Portability and Accountability Act) certified. Additionally, we have NCLEX-RN certified nurses available for US based projects.


Q: Are the airisX centers PCI DSS compliant or certified?
A: Yes – we are PCI DSS compliant.


Q: Our company to too small to outsource.
A: Outsourcing is about more than just workload, it is also about skillsets. Through airisX task clients can access specific skillsets, such as graphic design, content writing, development and much more on-demand. Additionally, size has very little to do with the ability to outsource, as many of our clients are single entrepreneurs that utilize outsourced staff to multiply their ability, or to allow them time to spend with their family for events, evenings, and vacations.
We like to give entrepreneurs the ability to grow a business, rather than a job. Many entrepreneurs started their business to escape the 9-5 grind, but have just managed to replace a corporate job with a self-employed one. Reach out to our solutions architects and take back your life!


Q: Our company does not outsource.
A: Every company and individual outsources. Everytime you go to the grocery store, you have outsourced food production. When you hire a plumber, you have outsourced a portion of your home maintenance. Car Washes, Janitors. Expanding the capabilities and resources of your company via outsourcing specific skills is an everyday occurrence we do all the time. It allows us to amplify our ability and productivity. We have found that most entrepreneurs that truly believe this have had spectacular outsourcing failures in the past through other Vendors. Sometimes, unfortunately, entrepreneurs can't see that they are the ones holding back the growth of their own business by trying to do everything themselves.


Q: What other costs are there?
A: Unlike other providers, our costs are fully inclusive. We don't charge extra for seat space, staff salary, benefits, infrastructure, training, HR and so on and so on. Make sure to read your Vendor's fine print so you don't get hit with all the hidden fees rampant in the industry. airisX opts to provide a great service for a low cost, without the need to cheat our clients.


Q: How long does this process take?
A:While it does depend on the size and scope of your project, it can be anywhere from 10-45 days from the start of the Staffing to Full Service Delivery. For example, most basic non-voice customer support projects that are less than 10 headcount we can complete in less than 2 business weeks. A full Amazon Managed Services solution may be a tiered transition over 1 to 2 months.


Q: Who is my point-of-contact?
A: You will work directly with both your Solutions Architect and Service Delivery Manager.


Q: Is the English actually good?
A: The language skills of our staff are excellent. The Philippines is exposed heavily to American TV, movies, and music, and generally have a neutral accents. We are more than happy to set-up some test calls for you, to demonstrate this.


Q: How secure will my data be?
A: airisX facilities are PCI DSS compliant, ensuring financial data security level process and procedures. As well, the company is very serious about data security and are also HIPAA certified. These certifications allow us to work with highly sensitive financial and medical data for clients. We have additional internal policies, security profiles within our IT systems, physical security measures in place and a corporate culture based around solid security and safety.


Q : What's the minimum number of staff I can employ through airisX?
A: We honestly don't have a minimum. We have a non-profit that utilizes a part-time VA for less than 20 hours a month all the way to a client with several hundred agents working 24×7. The airisX founders are long time entrepreneurs and love to support the efforts of start-ups. We know how strategic outsourcing can amplify the ability of a small team to be able to scale staffing needs on-demand.


Q: How long is an outsourcing contract for?
A: Our services are flexible and contracts are based on your specific needs. Whether you only need a one time project, additional skills for just a few hours a week, or you may need a multi-year contract to for long term support and scalability. Whatever your requirements, your Solutions Architect can work with you to find the right solution.


Q: Can we have managerial control over our staff?
A: They're your staff, so you can have full managerial responsibility of your staff, or leave it to us and just monitor the results. Our clients set the requirements and we provide the solution.


Q: Can public organisations take advantage of outsourcing?
A: The public sector is constantly under pressure because of low budgets and limited opportunities to expand the workforce. Through outsourcing, public institutions can achieve an efficient and streamlined workflow at a lower cost.
Frequently Asked Questions
Checkout airisX knowledget base on most frequenlty asked questions.