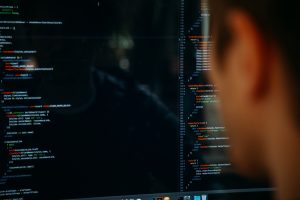 Data Encoding is a process entering data information such as billing information, taxes, clients list, and more in to your company's databases. Data Encoding is necessary for internal use, as well as governmental regulatory compliance.
A Data Encoder is responsible to put all of this data in your company's database(s) and ensuring that everything is accurately transcribed. airisX has Data Encoders ready to complete whatever tasks that you have when it comes to data encoding at your disposal. airisX's Data Encoders have what it takes to ensure that all your data is going to be put in your database(s) accurately and timely. airisX Data Encoders have a skill set that includes (but not limited to):
Accuracy
Being accurate is vital for being a data encoder. One small mistake can lead to tremendous problems later on. especially in those times where a misplaced number in a Social Security or payroll entry can result in big headaches.
Speed and Completeness
airisX Data Encoders ensure that the data you need is complete and will be in your database before the deadline.
Excellent verbal and written communication skills
Data Encoders from airisX have excellent verbal and communication skills that allow them to avoid mistakes when it comes to inputting data in your systems.
Highly experienced and trained
Our Data Encoders are not just experienced and trained to input in data in your company's database. We also value security, meaning our Data Encoders are also trained and experienced in encryption within high-security applications.
Having said that, airisX Data Encoders ensure that everything that you need when it comes to data encoding will be done completely, accurately, and timely. All of the skills that our Data Encoders have are vital for them to perform their duties and responsibilities such as:
Secured data
It is vital for your business to secure even small details, so that you can keep track of your purchases, expenses, reimbursements, receipts, and many more. airisX Data Encoders ensures that the data is as secured as it can be when they input it to your business's database
Keep an eye on the records
As a Data Encoder/Data Entry Specialist, they are responsible to keep the copies of receipts, patient forms, applications, and host of other documents.
Engage with other groups
airisX Data Encoders/Data Entry Specialists also engage with outside groups, i.e government groups. They scan and send all the necessary information to outside groups who require it.
Keeps backups
To make sure that in the event of data corruption, airisX Data Entry Specialist/Data Encoders can keep a back-up record of all the data, if required. airisX Data Entry Specialist/Data Encoders are dedicated and works in a secure call center that has local management and CCTVs ensuring that your business, clients, and customers data is safe and will not be compromised.
Administrative tasks
airisX Data Encoders also perform administrative task such as maintaining records, word processing, and filling paperwork.
Aside from these, airisX Data Encoders are also responsible for reviewing data for any errors and correct any incompatibilities and check output, research and obtain further information and complete and incomplete documents, respond to queries for information and access relevant files, generate reports and store completed works in their designated locations, and comply with data integrity and security policies.