The growth of the e-commerce industry cannot be denied. Its share of retail sales has risen in the last five years and the trend will continue. E-commerce has been growing at an average of 15% year-over-year. This growth has been further buoyed by the COVID-19 pandemic when people adopted online shopping due to health protocols. According to a recent UNCTAD report, there was a 3% jump in total online retail sales from 16 percent to 19 percent in 2020 alone. 
As uncertainties about when COVID-19 will end, demand will continue to increase. According to the BCG Consumer Sentiment Survey, e-commerce is expected to reach $5 trillion dollars in 2021. If you want to set yourself apart from the competition, you need to adapt or lose potential customers. As an online retailer, you need to be aware of the different trends that will shape e-commerce in the coming years. 
Adoption of Online Shopping 
The Rise of Millennial Shoppers 
Dominance of Mobile Shopping 
The Popularity of Self-Service Platforms 
Focus on Customer Experience
Let's expound on each one of them 
1. Adoption of Online Shopping
With COVID-19, shoppers refrained from physically buying at stores. Those who were skeptical about online shopping found themselves enjoying the convenience of e-commerce. While the number of online shoppers increased during the pandemic year, it is expected that there will be 300 million online shoppers in 2023 and e-commerce purchases will increase from 14.1% to 22%. 
So what do these statistics mean for your e-commerce business? It is vital to ensure an online shopping experience for your customers. So how do you do it? Here are some tips. 
Make your website mobile friendly
Ensure that customers can make online purchases from their mobile devices. This includes browsing products, adding items to cart, and placing orders. 
Simple checkout process
How many clicks does your customer have to make to complete their purchase? Do you require them to add their job titles or surnames when purchasing from your online store? These factors can easily drive customers away so make your checkout process as easy and convenient as possible. 
Fast loading website
Customers have a short attention span. If your e-commerce site is slow loading, they might just abandon their cart and go somewhere else. Ensure that your website has a fast loading time, particularly during checkout. 
Return process
How do you handle Returns?  A complicated Return policy can deter 80% of your potential customers? So make sure to have a pain free, easy Returns process. 
2. Rise of  Millennial Shoppers
According to a recent Shopify survey dubbed Future of Commerce 2021, young shoppers will change the e-commerce landscape. The survey revealed that 2 out of 3 young shoppers aged 18 to 34 spend more money for online purchases.  The shift in buying habits of millennials and Gen-Z consumers has never been more evident than during the pandemic. 
The number of millennials have grown to 76 million in the US alone.  They have the biggest purchasing power compared to other generations. Targeting millennials will increase your sales potential. To be able to get them to buy in your online store, you need to target their main characteristics. 
1. Focus on Savings  
According to a report, millennials earn 20% less than their parents did during their lifetime. Aside from lower earnings, they also own less property. They prefer to rent rather than buy a new home and car services rather than owning a car. As a result, millennials are more focused on building up their savings. While they still need to have a job to be able to save, it only means that they put importance on saving and wise spending. Create a marketing strategy that evokes feelings of financial security, responsibility, and self-reliance to successfully convert millennials.
2. Research First Before Buying
E-commerce retailers face a new breed of shoppers. They now research and educate themselves before buying a product. This is true for millennials. 23% of millennials say they like to research first before making an online purchase. In addition, 80% of millennials use their phones to research prices and 68.9% to read reviews. To bring them further to your sales funnel, create landing pages with images and relevant information. 
3. Buying Based on Recommendations
91% of millennials make online purchases based on recommendations from friends and family. If they see a friend or relative trying out a new gadget, they are likely to stop scrolling to find out more about the product. Use referral marketing on your social media content as millennials are more receptive with this kind of advertisement. 
4. Concern For Health and Environmental Issues 
In connection with #2, millennials spend more time researching the benefits of natural or organic food and how it can affect the environment before purchasing. To make your content appear at the top of search engine results, use Google ads focusing on keywords millennials are searching for. 
5. Value Experience Than Physical Products 
Compared to their parents, millennials put more value on user experience than on physical products. In fact, 49% of millennials see shopping as a social activity rather than an errand. Millennials who buy in stores enjoy browsing products, grabbing lunch, and socializing with friends. Focus your strategy on content that showcases the experience of using the products rather than the products themselves. 
3. Dominance of Mobile Shopping 
The use of mobile phones is one of the drivers of the growth of e-commerce. During the pandemic, brick and mortar stores limited physical shopping forcing customers to buy their essentials from their mobile phones. According to Statista, 73% of retail sales will be on mobile phones by the end of 2021. Payvision also expects mobile commerce to increase from $2.66 trillion in 2020 to $3.79 trillion by 2022. 
People shop for products online through their mobile phones. They research or browse before making a purchase. As an e-commerce retailer, you need to make mobile shopping convenient for your customers or lose their business. Here's how you can provide your customers with a great online mobile shopping experience. 
1. Fix security concerns 
A recent comScore study found that 20.2% of customers cite security concerns for not converting when mobile shopping. They are worried about entering their payment information on their mobile device due to security concerns. To alleviate these issues, add security badges on your online store. You can also assure consumers that your e-commerce store is safe by placing SSL certificates. 
2. Add product information
The same comScore study also found that 19.6% of shoppers leave an e-commerce site because they are unable to see product details. Customers want to review their selection before checking out. Provide a clear product overview which includes the product name, image,  customization options, and quantity. Also, add shipping estimates and options. 23% of abandoned carts come from total order cost customers were not able to calculate upfront.
3. Easy navigation 
Another reason customers leave e-commerce sites is difficulty in navigating. Data reveals that 49% of people use their mobile phones with one hand. If they can't reach part of your page with their dominant hand, they won't likely click on it. To make navigating your e-commerce site as comfortable as possible, break your check out process into several steps and include a progress indicator. Also, instead of links use buttons to indicate where the customers should click next. 
4. Allow alternative payment options 
Payments can be a challenge for customers because they need to type in long sequences of numbers like their credit card number or check. You can remedy the situation by offering alternative payment options like PayPal or Google Wallet or make them create an account on your site. A recent study revealed that allowing multiple payment options can lead to a 101% increase in conversion rates from smartphone users. 
4. Omnichannel Shopping 
Omnichannel shopping has become a key driver in delivering top notch customer experience. Statistics show that companies with omnichannel shopping strategies retain an average 89% of their customers as opposed to 33% for those with weak omnichannel shopping strategies. 
Your customers don't just shop on your website, they could be buying from their social media accounts, clicking your ads and others. For this reason, you need to deliver an excellent experience across multiple channels. Your e-commerce site needs to be accessible regardless of where your customers are coming from. Here's how to take your omnichannel shopping experience to the next level: 
Know your customers
To be successful with your omnichannel shopping strategy, you need to understand your target audience. Know who they are, where they live, their goals and aspirations, the devices they use, and the channels where they spend most of their time on. Use social media and analytic tools to acquire this data. 
Make it personal 
Once you get to know your customers, personalize your product offerings. You can offer a free trial, send a personalized welcome email, or offer free advice. Send them content that specially caters to their needs. This will not only help with building customer relationships but also strengthen their trust in your brand. 
Establish social media presence
If your e-commerce website isn't on social media, you are losing out on potential business. 53.6% of the world's population use social media with an average daily usage of 2 hours and 25 minutes. Social media is a great way to attract potential customers to your website. 
Choose your channel 
You can't be in all channels. If you're just starting out with omnichannel marketing, start small. Choose up to three channels and focus on a specific campaign. Concentrate your efforts on the channel that customers most use. So if they use Facebook more than Twitter and prefer mobile to desktop shopping, build your strategy on those channels. 
Measure the results 
You can't improve and adjust your strategy without tracking its performance. Test, iterate, and measure results. Get customer feedback and use them to scale and improve your strategy. Use different metrics like customer retention, average order value, conversion rate, social media engagement, and others. By measuring results, you will be able to identify where you are succeeding and which area you need to change. 
5. The Popularity of Self-Service Platforms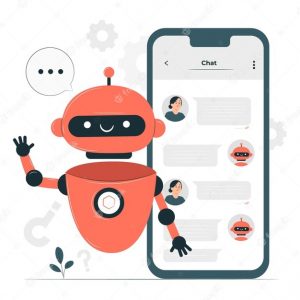 Most customers nowadays want to resolve problems themselves. They no longer want to interact with agents or representatives. Self-service platforms have become a requirement for delivering a positive customer experience. In fact, 40% of customers now prefer self-service over human contact. Also, 70% of customers now expect websites to have self-service applications. 
Self-service platforms provide benefits for both your company and employees. First, it frees your customer service representatives from answering queries that customers may have. Second, since your customers don't want to talk to your agents or reps, self-service can give you a tool for providing effective support for your problem. There are plenty of ways you can add customer self-service to your website. Let's check out some examples: 
Knowledge Base
A knowledge base provides answers to simple service questions and solves common product issues. This self-service channel includes organized documentation of your products and services as well as articles that helps customers with troubleshooting common problems. A good knowledge base should help customers navigate and find the answers they are looking for. 
Product Trainings 
Your agents and customer service representatives will greatly benefit from product training. They will not only get to know how your product works but also learn how to best optimize it for customers. Why not offer the same product training to your users. It will not only help improve your customer experience but also demonstrate your dedication to customer success.
Automation Features
Automation features like chatbots help customers to find information fast without the need to pick up the phone or email your team. Chatbots have taken communication withto  customers to a whole new level. Customers prefer chatbots over other communication channels because they can get instant responses to their questions. A survey conducted by Drift found that 77% of customers expect to get instant response from online chat. Just make sure that your chatbot is flexible and intuitive.  
6. Focus on Customer Experience
Gone are the days when customers base their loyalty on price and product. Nowadays, customers decide to stay with a company for the kind of experience they receive. Good customer experience translates to more customer spending and loyalty. In fact a survey by PwC revealed that 73% of shoppers consider customer experience as an important factor in their purchasing decisions and 43% are willing to pay more for greater customer experience.    
As an e-commerce owner, you need to find ways to provide great customer experience to ensure loyalty. You can capitalize on technologies that can create differentiated customer experiences. Here's how you can deliver the best customer experience: 
1. Set your standards 
First, create a vision of the ideal customer experience. Look at your company's mission and vision. What makes you different from the competition? Why will people buy from you? Are there frictions for your customers that you need to address? When you already have an idea of who you are and who customers think you are, it will be easier to create your customer experience standards. 
2.  Examine your customer's evolving needs
The key to successfully delivering excellent customer experience is by being an active listener. You need to keep in mind that your customers have unique needs. Listening to them demonstrates that you value and appreciate their business. You need to have a "customers first, products second" mentality so you can design and customize products that meet the needs and wants of your customers. 
3. Identify customer's pain points
What's keeping your customers from buying? Are you able to meet the needs of your customers? Focus on their pain points and direct your efforts on solving these problems. Identify the areas where you need to improve and plot your course of action. If one pain point is impacting your most loyal customers, make it your priority. 
4. Hire people with a service mindset 
The old adage, "Hire the Smile – Train the Skill" is very much applicable to hiring your team members. You need to find people with the right mindset when dealing with customers. Having the right attitude will help build the foundation for creating client centered interactions. 
E-commerce is a dynamic and consistently changing industry. In order to keep up with the competition, you need to be aware and adjust to the different trends that will shake up the industry in the future. 
E-commerce Solutions with airisX 
airisX has a complete range of individual and complete solutions for ecommerce sellers – our bread and butter. Born out of necessity to help ecommerce sellers scale their businesses and lower their costs, we solve your pain points by bringing all your ecommerce staffing needs under one roof.
airisX works as an multi-platform, omni-channel solution provider, covering: Amazon, Shopify, eBay, Walmart, niche websites, and many more. With deep industry experience, our team lives and breathes cross-border logistics and supply chains, marketplace platforms, revenue growth strategies (through a combination of branding, marketing, advertising, social and more), contract manufacturing, and sourcing.